Children & Youth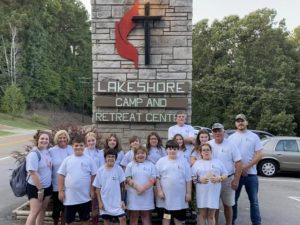 God Squad meets on Wednesday nights at 6:00 PM in the Christian Life Center. Food, fellowship, music, worship, and fun bring joy to children, teens, and adults who join the God Squad team. Call 731-692-3327 for transportation and information.
Women in Faith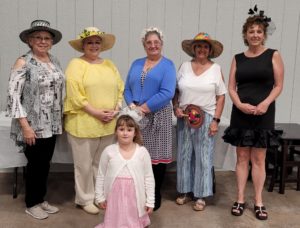 United Women in Faith meets the second Tuesday of each month at 6:00 PM. They participate in a Prayer Square and Shawl ministry that provides knitted or crocheted items threaded with prayer and love for the recipients. Diane Klein was the founder and leader of the Prayer Shawl ministry. Women in Faith also participate in the Hannah's Hope program and Reelfoot Rural Ministries Toy Drive. This group adopts projects using their talents and service to witness to the church and global community. Contact the church office and ask for Dr. Joanie.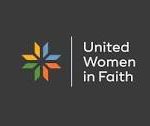 Coffee Break for Christ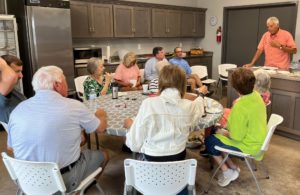 Coffee Break for Christ meets in the Christian Life Center on the first Monday of every month at 9:00 AM. Members pray for the community, send cards of encouragement, enjoy a short program, and indulge in a cup of coffee and pastries together. To participate, contact the church office and ask for Mrs. Elsie.
Backpack Program
The Backpack Program provides meals to children on weekends and school holidays. Call the church office for more details. 731-692-3327.
United Methodist Men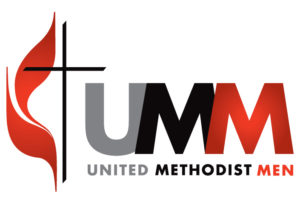 United Methodist Men meet quarterly for fellowship and worship and to meet church and community needs. They often participate in outdoor clean-up days, decorating the church for Christmas, and using their talents and service for the welfare of the church and community. This group also hosts an annual Wild Game Supper that is popular with the community and is well-attended.
Meals on Wheels
This program supplements community meal delivery to the elderly and infirm. A special offering is received on the first Sunday of every month.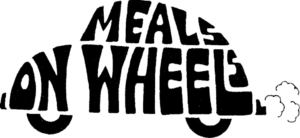 Chancel Choir
The Dyer First UMC Chancel Choir strives to enrich worship with a blend of traditional and contemporary music. The piano, pipe organ, recordings, brass, reed, and stringed instruments have been used, and we look forward to any instrument that makes a joyful noise. Most Sundays a solo and choir special are presented. You are encouraged to help our choir grow, and we have a lot of fun! Call the church office, and ask for Mary Nelle. 
Handbells
Our children often prepare a special handbell hymn. The handbell choir includes a variety of ages. It is indeed a joyful noise with a whole lot of shaking going on!