What we believe
The United Methodist Church shares a great deal with other denominations. Explore what we believe about God, Jesus, the Holy Spirit, the Bible, and more.
We also have a unique heritage and areas of emphasis. Learn what we mean when we talk about grace, how we serve people around the world, and ways we grow as disciples of Jesus Christ.
Click here to learn more about what United Methodists Believe!
Join us this Sunday!
10:00 AM Sunday School for All Ages
11:00 AM Morning Worship (Livestreamed as well)
5:00 PM Bible Study
Rev. Brent Porterfield
Pastor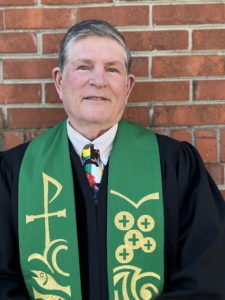 Kim Castleman
Church Secretary